he mehandi ceremony is the most important ritual in an Indian wedding. It holds cultural significance, which makes this occasion more auspicious. As we all know, marriage is a golden period for everyone, which cannot be expressed in words.

When it comes to special occasions, jewellery is a must-have product. If you also want to shop mehndi jewellery online from Hazoorilal Jewellers to add elegance to your mehndi ceremony, they are popular for their intricate designs and reliability.

5 must-have mehandi jewellery items in India by Hazoorilal
Ring: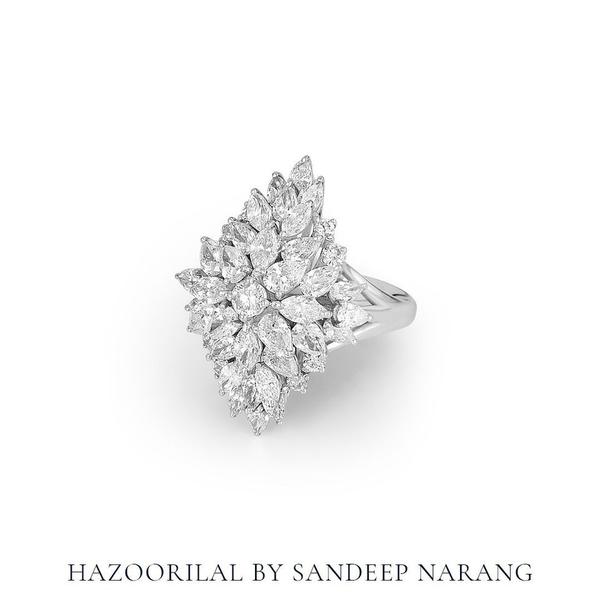 Hazoorilal Mehandi Jewellery Sets
Rings are timeless symbols of love, commitment, and style. From delicate bands to dazzling gemstones, they adorn our fingers with elegance. Whether it's a mehandi ring or a fashion statement, these precious circles hold stories that last a lifetime.

Bangles:
Bangles, a quintessential accessory in many cultures, add a touch of grace and jingle to wrists. Whether in metal, glass, or plastic, their vibrant hues and tinkling sounds celebrate tradition and fashion, making them the perfect jewel to flaunt your mehandi look.

Bracelet:
Worn with pride around the wrist, bracelets are versatile pieces of jewellery that enhance any outfit. When it comes to mehandi ceremonies, women prefer light jewellery. Bracelets are perfect for it because, from dainty chains to beaded wonders, they express personality, commemorate moments, and become cherished companions on life's journey.

Pendant:
Pendants dangle close to the heart, carrying sentimental value and charm. These eye-catching adornments come in various shapes and materials, making them the perfect choice for your mehandi ceremony because they symbolize affection and lasting memories.

Mangtika:
Intricately designed, the Mangtika graces a woman's forehead, adding allure to mehandi attire. This exquisite hair ornament, often adorned with gemstones and pearls, symbolizes beauty, femininity, and the sacred bond of marriage.

Mehandi jewellery in Delhi by Hazoorilal:
Hazoorilal is one of the best mehandi jewellers in India, popular for their intricate designs. They offer handcrafted jewellery collections such as gold, polki, and diamonds to make your occasions more special. Embrace your mehandi ceremony with the exquisite jewellery collection by Hazoorilal.