When it comes to adorning oneself with the perfect blend of tradition and elegance, Hazoorilal Mehandi Jewellery sets in Delhi are the epitome of beauty. With their impeccable craftsmanship, intricate designs, and exceptional quality, Hazoorilal Mehandi Jewellers have established themselves as the go-to destination for exquisite mehandi jewellery in Delhi.

Hazoorilal Mehandi Jewellers in Delhi are renowned for their impeccable craftsmanship. Each piece of jewellery is meticulously handcrafted by skilled artisans who deeply understand traditional designs and techniques. Whether it's intricate mehandi patterns, delicate filigree work, or stunning stone settings, every detail is crafted with precision and care. The result is a collection of jewellery that exudes unparalleled beauty and captures the essence of timeless elegance.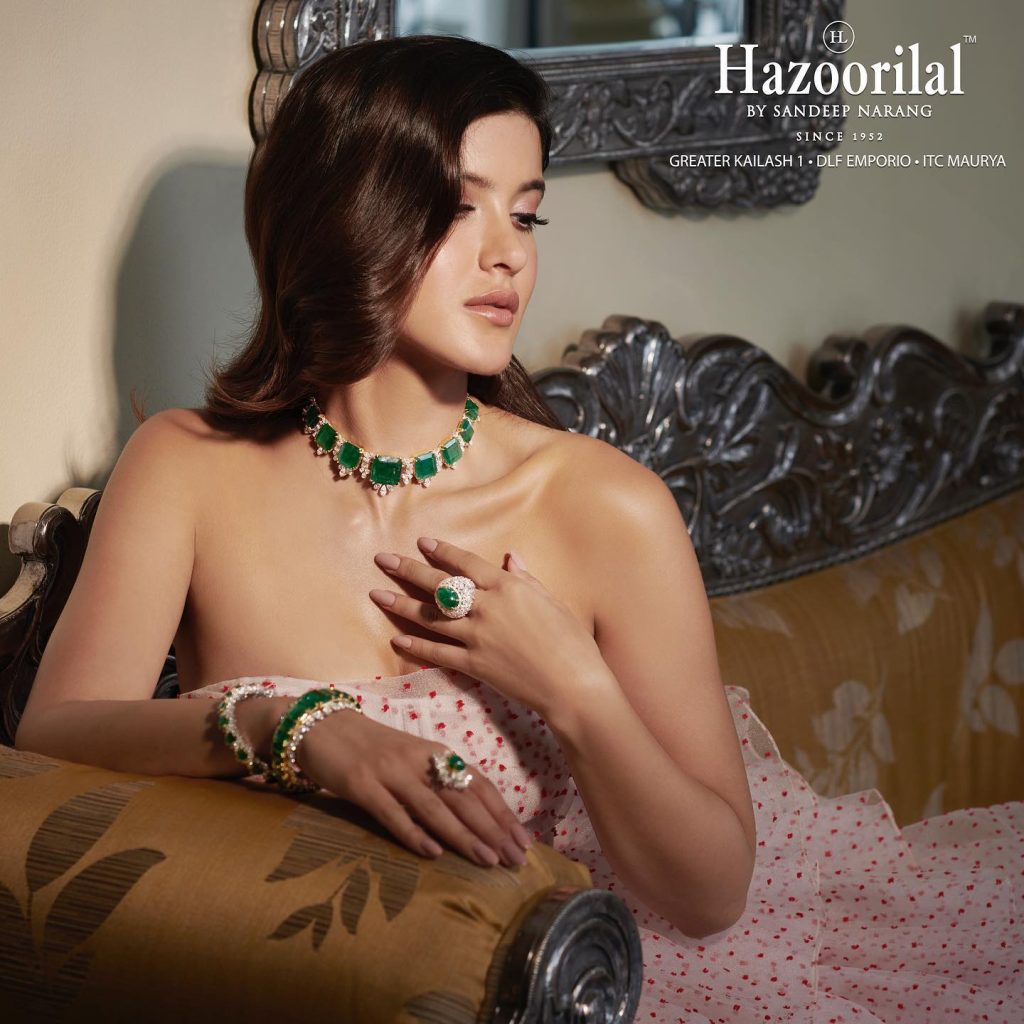 Hazoorilal Mehandi jewellery sets are known for their exquisite designs that blend traditional elements with contemporary aesthetics. Each piece is a work of art, from statement necklaces and chokers to intricately crafted earrings and maang tikkas. The jewellery sets feature delicate motifs inspired by nature, intricate mehandi patterns, and a harmonious fusion of colours. Whether you're looking for a classic and understated design or a bold and glamorous statement piece, Hazoorilal Mehandi Jewellers offers a wide range of options to suit every taste and occasion.

At Hazoorilal Mehandi Jewellers, quality is of the utmost importance. Each piece of jewellery is crafted using the finest materials, including precious metals and gemstones, ensuring long-lasting beauty and durability. The attention to detail and commitment to excellence are reflected in every aspect of their jewellery, from the flawless finish to the secure settings. When you choose Hazoorilal Mehandi Jewellery, you can be confident that you are investing in a piece that will stand the test of time and become a cherished heirloom.

Hazoorilal has earned a reputation as a trusted destination for exquisite mehandi jewellery in Delhi. With their rich legacy and commitment to customer satisfaction, they have become the preferred choice for discerning customers seeking exceptional quality and unique designs. The friendly and knowledgeable staff at Hazoorilal Mehandi Jewellers provide personalized assistance, ensuring a seamless and enjoyable shopping experience.

For those seeking exquisite mehandi jewellery in Delhi, Hazoorilal Mehandi Jewellers symbolises timeless beauty and exceptional craftsmanship. With their stunning designs, impeccable quality, and trusted reputation, Hazoorilal Mehandi Jewellers continue to adorn brides and individuals alike with the perfect jewellery pieces that enhance their special occasions and create treasured memories.